The Bosch Performance CX motor is one of the most advanced central electric motors in the world, giving optimal performance. This makes it particularly well suited for rugged mountain terrain, but it works just as well on roads, cycling paths - anywhere you want to go. The fully integrated battery makes handling this e-bike easy. The LCD display, mounted on the left handlebar, is used to control the motor. Its compact size reduces the risk of off-road damage. The buttons are used to select the degree of battery assist and toggle between the functions of the computer. The display shows the degree of battery assist as well as speed, distance travelled, distance remaining and most importantly, the amount of charge remaining in the battery. This model's battery can hold a charge for up to 130 km.
Click to display the e-bike range calculator
E-bike range calculator
(Setting specific assistant mode, electro-technical state, battery age, ambient temperature, aerodynamics and driving technique could affect the overall range)
---

With maximum torque of 75 Nm is Bosch Performance CX motor a perfect tool for ambitious and demanding e-bikers. In eMTB mode there is always support available from Tour to Turbo. Up to 300% of great support, unbelievable dynamics a exceptional grip provide the best possible boost across all kinds of terrain suplemented with more responsive ride assist. Gradual ride support auto-adjust to your own style
Maximum torque
Maximum peak torque of 75 Nm delivers soft boost for acceleration
 


Assistance
Power output for extreme sport style and performance

Centre motor
Supporting speeds of up to 25 km/h even during long mountain trips.
---
Motor type

centre

Nominal Power Output

250 W

Max. peak torque

75 Nm

Ride Assist modes

TURBO: 340 %
SPORT/
eMTB*: 140-340
TOUR: 140 %
ECO: 60 %

Mode Max. torque

TURBO: 75 Nm
eMTB*: 75 Nm
TOUR: 50 Nm
ECO: 40 Nm

Voltage

36 V

sensors

Pedaling frequency
torque
speed

Max. assist. speed

25 km/h
weight
2.9 kg est.
* eMTB mode can be replaced with Sport mode on Performance Line. It can be activated/deactivate by manufacture or specialist.
---
[page-325]
---
Purion is a minimalist on-board computer for anyone who wishes to have an elegant look on the handlebars, whether for use in the city or in the terrain. All important information is conveniently reached at the touch of a button while driving, while both hands remain on the handlebars. Five different driving modes will give you the right support in every situation. 
The new Bosch Purion display has been designed as an alternative to the Intuvia display with an emphasis on compactness and simple operation.
The smaller size of the display reduces the risk of damage when used in the terrain. Both the display and the controller are combined in one device, which is installed instead of the original controller.
Choice of 5 levels to help
| | | | | |
| --- | --- | --- | --- | --- |
| | | | | |
| Turbo | Sport / eMTB* | Tour | Eco | Off |
| Maximum performance support up to the highest cadence for sporty driving styles | Strong support for universal use for sports driving and fast crossings in city traffic | Even support for long distances | Effective support with maximum savings for the longest range | No support, but with access to all on-board computer functions |
* Specially designed for Performance Line and Performance Line CX, the eMTB mode dynamically switches between Tour and Turbo modes and offers progressive engine support for maximum track performance.
Another function is a walk assistant and display of driving parameters (driving speed, distance traveled, range), battery status and selected levels of assistance, USB connector for diagnostics.
The display is supplied with cabling, handlebar holder and is available in two colors
NOTICE: When installing this display, the wheel motor must be removed and new cables routed through the frame. In some cases, it is also necessary to update the engine firmware
 
Full range of Bosch Purion display e-bikes
---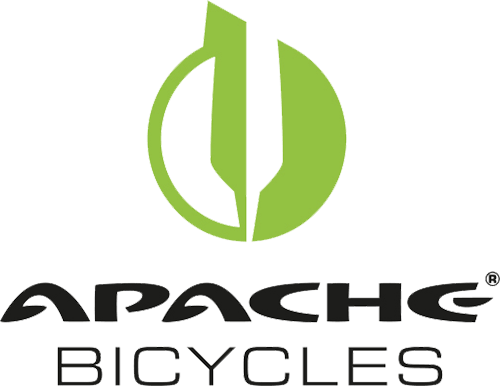 ---
We are specialists and we have a complete range of medium- and high-class e-bikes from the Czech brand APACHE BICYCLES. With each APACHE e-bike we offer a premium frame warranty, the first year of after-sales service for free, and perfect diagnostics for all drive technologies used. We are the main repair shop partner for APACHE BICYCLES. APACHE has a wide range of e-bikes for various uses, with several possible motor types - Bosch, Bafang and AP Silent. We also offer rebuilding and installation of hub and central sets and drives of the Apache Power System brand, including batteries and accessories.
These might interest you: