LEADER FOX Acron 29"
This e-bike is available only in Czech Republic
Full-suspension mountain electric bike with new Bafang M500 central motor.
Why this e-bike?
High-capacity, integrated battery pack with powerful SAMSUNG batteries with 17.5Ah (630Wh) capacity.
 
Another plus is the new 3A current charger (formerly 1.8A), which significantly reduces battery charging time.
 
The electric bike is equipped with a Bafang M500 central motor with nominal power of 250W and maximum power of 350W. This motor also boasts high torque of 95Nm and features a torsional pedal force sensor. This means that the more force the cyclist uses when pedalling, the greater the power the motor provides.
 
This e-bike uses a Bafang M500 Electric Motor, which has brought more power in the category of central motors. It also excels in very smooth and quiet operation. The system is controlled by a colour LCD display and a push-button control located on the handlebars.
---
The LCD display, which has a Day and a Night mode, provides you with the necessary information - the current, maximum and average speeds; the distance travelled; the degree of battery assist and most importantly, the amount of charge remaining in the battery. This model offers 5 degrees of battery assist and a 'walk' function. The battery can hold a charge for up to 130 km.
Click to display the e-bike range calculator
E-bike range calculator
(Setting specific assistant mode, electro-technical state, battery age, ambient temperature, aerodynamics and driving technique could affect the overall range)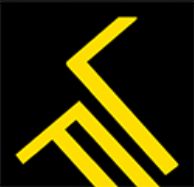 ---
The Czech brand LEADER FOX is one of the most popular brands of e-bikes and ekolo.cz belongs among the biggest sales and service partners in the Czech Republic. The brand offers 40 models, from folding to urban touring to trekking. With full battery integration and the use of powerful mid and hub drives, LEADER FOX e-bikes are a great option for anyone looking for quality and design at a reasonable price. The design, preparation of production models and assembly take place in a workshop situated in České Budějovice, in the Czech Republic
These might interest you: