New for the 2021 season. AWALON 29 "2021 mountain e-bike with aluminum frame, sporty design, sprung front fork, disc brakes and 29" wheel size.
The novelty is a fully integrated frame battery with powerful LG cells with a capacity of 20Ah (720Wh). Another plus is the fast charger with a charging current of 3A. Thanks to which the battery charging time is significantly reduced.
The e-bike is equipped with a Bafang M420 central motor with a nominal power of 250W and a maximum power of 550W. Among other things, this motor boasts a high torque, which can reach a value of up to 80 Nm and is equipped with a torsional pedal force sensor. This means that the more force the cyclist steps on, the more force the engine helps. The Bafang M420 electric motor quickly became one of the established central drives, mainly due to its high-quality workmanship. It also excels in very smooth running, above-average climb performance and quiet running. The system is controlled by a color LCD display and a button control located on the handlebars.
Range on a fully charged battery:
- average 120 km
- maximum up to 150 km
Clear color LCD display shows the functions:
- selection of 5 assistance modes
- WALK function (walking speed - use eg: when driving a bike up a steep hill)
- display of current, maximum and average speed
- kilometers traveled: single journey / total distance traveled
- day and night mode (display backlight)
- battery charge indicator
- USB port for charging the phone
Click to display the e-bike range calculator
E-bike range calculator
(Setting specific assistant mode, electro-technical state, battery age, ambient temperature, aerodynamics and driving technique could affect the overall range)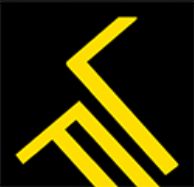 ---
LEADER FOX is one of the most popular brands of e-bikes and here at GREATEBIKE.EU we are the largest exporter of LEADER FOX electric bicycles for European market. The brand offers 40 models, from folding to urban touring to trekking. With full battery integration and the use of powerful mid and hub drives, LEADER FOX e-bikes are a great option for anyone looking for quality and design at a reasonable price. The design, preparation of production models and assembly all take place in a workshop situated in České Budějovice, in the Czech Republic
Bafang has been one of the worlds largest manufacturers of e-bike components for over 10 years and in Europe its electric motors have become the ones setting the industry standards. In the last five years company has focused intensively on the production of central engines and it introduced an integrated central drive codenamed MAX, for which the MaxDrive design has become established in 2014. MaxDrive is used in many types of 250W / 36V e-bikes. Bafang is also the worlds number 1 manufacture when it comes to hub (front and rear) engines.
| Motor type | central |
| --- | --- |
| Power | 250W |
| Max. torque | 80Nm |
| Voltage | 36/43/48 (DCV) |
| Motor efficiency | ≥ 80% |
| Pedalling sensor | Integrated pressure sensor |
| Max. speed of assist | 25 km/h |
| Weight | 3.6 kg |
| Operating temperature | -20-45 ℃ |
| Noise | < 55 dB |
Bafang M400 central motor - formerly known as MaxDrive - has undergone a thorough overhaul and can now be found in stores under the designation M420. It offers a power output of 250 watts and 80 newtonmetres of torque. This type of motor is equipped with a torsion (pressure) sensor; the control unit evaluates the force exerted by the rider and regulates the motor performance accordingly. It differs from its predecessor in the axle with a grip on the spine. The software remains the same. The motor is compatible with Gear Sensors.
Electric bicycle speed up to 50 km/h
We will modify your e-bike to support an electric drive with a speed exceeding 25 km/h!
We will modify your Bafang e-bike so that the electric drive reaches speeds of up to 50 km/h! This modification of the control unit deactivates the speed limit setting of 25 km/h for the Bafang MaxDrive centre drive.
Thanks to this modification you can use the full potential of the electric drive!

The Bafang electric motor is built with sufficient power reserve to provide this speed to the rider.

This adjustment turns off the speed limiter WITHOUT UNWANTED EFFECTS:
data such as current, average and maximum speed, total distance, cadence, power, range, battery condition, etc. remain accurate on the display.
---
These might interest you: