AGOGS Tracer LADY
Why this e-bike?
motor: Bafang RM G020 rear hub motor, 250 W
battery: Li-Ion 600 Wh
frame size: uni
number of gears: 9
fork stroke: 65 mm
The Tektro HD-T290 Vela disc brake offers excellent braking power. They provide reliable performance in various driving conditions. The lever is equipped with a simple range adjustment using a low-profile screw, which ensures comfortable positioning.
Aluminum sprung seatpost ZOOM SPS-405. Aluminum lock for two screws. Diameter 31.6mm. Length 350mm. Black glossy. Offset 14 mm.
Click to display the e-bike range calculator
E-bike range calculator
(Setting specific assistant mode, electro-technical state, battery age, ambient temperature, aerodynamics and driving technique could affect the overall range)
Long journey with a heavy load? This e-bike can go up to 160 km in a single charge!
With the new pure trekking electric bike, the AGOGS Tracer LADY, you can now go on the long journeys you've always wanted to take!
Because of its low weight, 10-speed gear and high-capacity batteries, this is the ideal bike not only for fast but also for longer distance journeys. The optional XL battery pack with extended capacity of 600Wh (16.6 Ah) offers more than 40% more range than the standard 400Wh battery. 
Tracer has scored highly in the following key points:
·         Above-average range
·         Highest assist level: Hills
·         Highest average speed: Tour/Hills
·         Start and push assist, 3-button display
 
BONUS K TOMUTO E-KOLU: služba v ceně 1.590 Kč je nyní pro Vás ZDARMA.


Elektrokolo vám expresně (cca do 3-5 dnů) dodáme a bude připravené k jízdě.
Kompletně seřízené a otestované elektrokolo doručí přepravní služba přímo až k Vám.
Zdarma od nás dostanete: Detailní předprodejní servis, zajetí kola mechanikem, kontrolu baterie a nabíječky. Expediční protokol s popisem úkonů, jménem mechanika a s datem kompletace.
Dopravu kompletně složeného elektrokola (vy si pouze našroubujete pedály) ve speciálním 5-ti vrstvém extra velikém kartónu. Tento doručovací box zasíláme výlučně spediční službou TOPTRANS. Kam si řeknete a v čase, který si sami určíte, v rámci Česka i Slovenska. I na dobírku. 
Více informací
Rear hub motor Bafang
This motor is ideal for touring and trekking e-bikes. The main advantage is ideal transfers of torque meaning that there is no slippage in the terrain.
It is lightweight and has a maximum continous power rating of 250W with a peak of over 500W.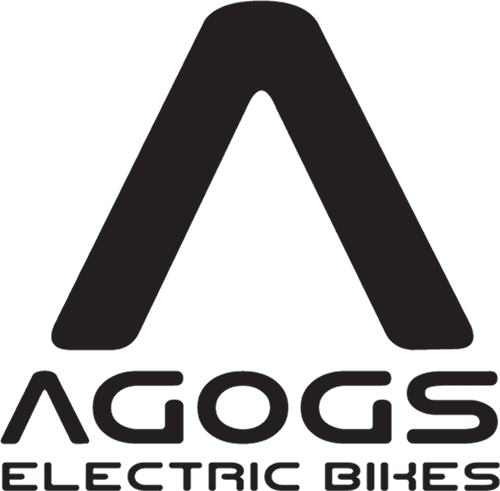 ---
AGOGS e-bikes have been produced by the Czech company E-KOLO since 2010. AGOGS offers unique technical solutions such as the Starter Boost button, fast charging, battery capacity selection and high-load frames.
Parameters
| | |
| --- | --- |
| Drive type | BAFANG RM G020, 250W, brushless, in rear hub |
| Control | 3 button display AGOGS, 0-5 assistance levels, backlit, BOOST button for easy start and push-up |
| Wheel dimensions (minimum) VxH | 106 x 190 cm |
| Capacity and battery type | 600Wh (36V / 16Ah) Li-ion, removable, lockable. |
| Frame type and material | Hydroform frame, size 17'5 ", aluminum alloy 6061.T6 |
| Front fork | Lockable fork ZOOM 189 AMS, travel 65 mm |
| Shifters and derailleur | Shimano Acera, 9 speeds, 11-36 cassette |
| Type and brand of brakes | Hydraulic disk Tektro Vela T290 with discs 160 mm in diameter |
| Load capacity | 125 kg |
| Saddle and seat post | SP-405 Seat Belt, Cillion Saddle |
| Tyres | KENDA Kourier 28" |
| Sensor | Speed sensor 32 IPR, integrated in bottom bracket |
| Fenders | Optional - Front and rear long ABS plastic fenders |
| Lighting | Optional LED lighting |
| Weight including battery | 23,3 kg |
| Extras | Adjustable stem, CAN bus connection of components |