Click to display the e-bike range calculator
E-bike range calculator
(Setting specific assistant mode, electro-technical state, battery age, ambient temperature, aerodynamics and driving technique could affect the overall range)
Electric Bike Dakotah with 26" wheels has been designed for users that prefer the low entry and can appretiate their e-bike to be well equipped by our traditional Czech manufacturer
Dakotah model is one of the most affordable and efficient way of transport while representing exceptional value for money
The frame allows for easy entry thanks to lowered geometry of master support tube. This gives Dakotah a higher max. load rating of up to 130kg
Charge motor Apache Power Silent together with 36V / 13Ah battery and reliable Shimano components with 1x7 shifter make this model very likelable and easy to use and it is one of the most popular models from our Apache range
Apache Power Silent motor is equiped with hall sensors and powered by sinus flow current which results in lower runtime noise and better efficiency - greater range. It is possible to turn on off-road mode bypassing the power limiter. The brushless freerun with drivetrain from quality and reliable manufacture 8FUN has a runtime voltage of the motor is 36V with average power output of 250W.
By default the motor is compatible with standard cartrige instalations. On request we can supply variant modified for screw-on multiwheel. Please let us know by using order notes.
Compatibile with disk brakes as well as V-brakes by default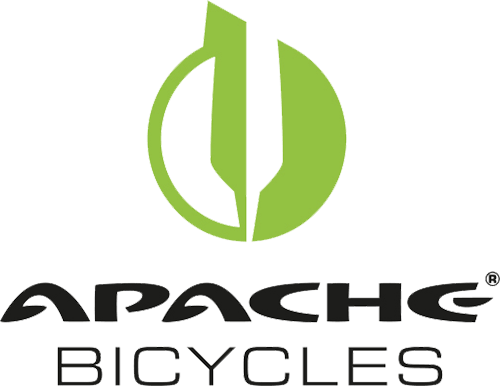 ---
We are specialists and we have a complete range of medium- and high-class e-bikes from the Czech brand APACHE BICYCLES. With each APACHE e-bike we offer a premium frame warranty, the first year of after-sales service for free, and perfect diagnostics for all drive technologies used. We are the main repair shop partner for APACHE BICYCLES. APACHE has a wide range of e-bikes for various uses, with several possible motor types - Bosch, Bafang and AP Silent. We also offer rebuilding and installation of hub and central sets and drives of the Apache Power System brand, including batteries and accessories.