---
New in 2020, the Lotus Lady is a widely popular city e-bike with an aluminium frame, suspension front fork, disc brakes and 26" wheels.

The bike now features a 16 Ah (576 Wh) battery in the rear rack with powerful LG cells and a USB port (which can be used to charge your phone, navigation system etc). Another advantage is a new charger with a charging current of 3A (previously 1.8A), which significantly reduces the battery charging time. This e-bike is equipped with a Bafang rear motor providing nominal power of 250W and maximum power of 350W. It also offers very smooth and quiet operation and above-average performance in climbing. The system is controlled by a colour LCD display and a push-button controller mounted on the handlebars. The battery can hold a charge for approximately 120 km.
The LCD display, which has a Day and a Night mode, provides you with the necessary information - the current, maximum and average speeds; the distance travelled; the degree of battery assist and most importantly, the amount of charge remaining in the battery. This model offers 5 degrees of battery assist and a 'walk' function.


The tabular colour LCD display from Leader Fox provides the following features:
5 degrees of battery assist
WALK function (walking speed – used, for example when riding uphill)
displays current, maximum and average speeds
kilometrage: single ride/total distance travelled
Day and Night modes (backlit display)
battery charge indicator
Click to display the e-bike range calculator
E-bike range calculator
(Setting specific assistant mode, electro-technical state, battery age, ambient temperature, aerodynamics and driving technique could affect the
overall range
)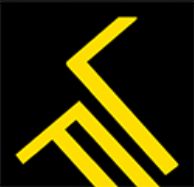 ---
The Czech brand LEADER FOX is one of the most popular brands of e-bikes and ekolo.cz belongs among the biggest sales and service partners in the Czech Republic. The brand offers 40 models, from folding to urban touring to trekking. With full battery integration and the use of powerful mid and hub drives, LEADER FOX e-bikes are a great option for anyone looking for quality and design at a reasonable price. The design, preparation of production models and assembly take place in a workshop situated in České Budějovice, in the Czech Republic