APACHE Yamka Comp
This e-bike is available only in Czech Republic

Why this e-bike?
LG Li-ion battery with a capacity of 580Wh.
Aluminium frame with comfortable geometry.
The SUNTOUR suspension air fork will make the ride smoother.
The APACHE Yamka Comp is designed specifically for women. It uses the unique Czech-Japanese Comp Drive C18 motor. Weighing only 2.9 kg, it is lighter than that of competing brands. The powerful motor lets you climb even the steepest hills. It uses patented gearsensor.com technology (created in the Czech Republic) for smooth and comfortable shifting while extending the life of the gears. The battery is not integrated in the frame, resulting in additional weight savings. The bike comes with 5 degrees of battery assist. The display, mounted on the left handlebar, has buttons that are mounted lower on the device, making it easier to access them without lifting your hand from the handlebars. The display can be connected to the COMP DRIVE smartphone app, compatible with both Android and iOS smartphones. The app provides even more data on the ride, including distance travelled, speed, total length of ride, degree of battery assist and most importantly, the amount of charge remaining in the battery. The battery can hold a charge for up to 160 km. If you're looking for a model that has it all, this one is for you!
Click to display the e-bike range calculator
E-bike range calculator
(Setting specific assistant mode, electro-technical state, battery age, ambient temperature, aerodynamics and driving technique could affect the overall range)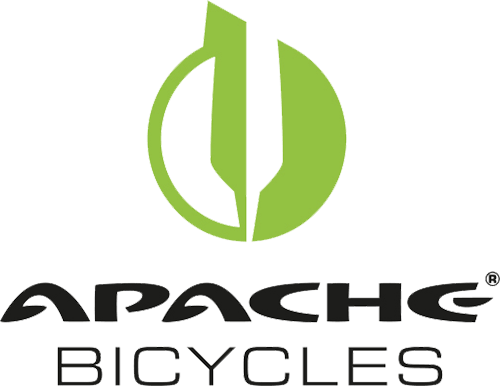 ---
We are specialists and we have a complete range of medium- and high-class e-bikes from the Czech brand APACHE BICYCLES. With each APACHE e-bike we offer a premium frame warranty, the first year of after-sales service for free, and perfect diagnostics for all drive technologies used. We are the main repair shop partner for APACHE BICYCLES. APACHE has a wide range of e-bikes for various uses, with several possible motor types - Bosch, Bafang and Shimano. We also offer rebuilding and installation of hub and central sets and drives of the Apache Power System brand, including batteries and accessories.
These might interest you: